Kelowna's Original
Walking Food Tours!
Take Your Tastebuds for a Walk!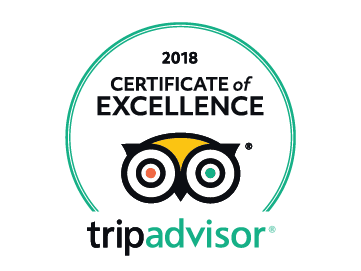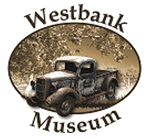 Private Tours
Okanagan Foodie Tours offers one-of-a-kind experiences which showcase the best culinary destinations in and around Kelowna. We have Private Tours available for groups of 4 or more. Get in touch to book your own tour today!
Gift Certificates
– Great for Any Occasion!
Gift Certificates are a great way to share a unique experience with others! Treat a friend or family member to a delicious adventure with an Okanagan Foodie Tours gift certificate today!
Word on the Street
Tourist in my Home Town! Really enjoyed a mother-daughter outing on the Patios 'n Pubs tour with Nancy yesterday. Fun and informative afternoon and a chance to try a few new places that we hadn't been to before. Local or visitor to the city, this is a great way to spend an afternoon. Highly recommend.
Welltravelledworld
Amazing Idea for a Birthday Party! I wanted something a little different for my husband's surprise birthday party, so picked Okanagan Foodie Tours and I'm so glad I did! 🙂 Nancy was amazing to work with... she took care of everything! We did the Patios and Pubs tour and had such an awesome time...my husband commented that it was one of the best birthdays he ever had 🙂 The eateries and breweries we visited were all so unique and fun, and the food and bevvies were delicious and memorable. None of us could believe how stuffed we were by the end! This tour is great bang for the buck, and I totally recommend it for a really unique event! Thank you again, Nancy, we will be back to do another tour some day 🙂
DC Kelowna
Outstanding 1st Time Experience! This was a fantastic way to spend a vacation day eating delicious food while experiencing 9 different restaurants, learning fun details about Kelowna and meeting interesting people in our group. The foodie tour is billed as "small bites" but come really hungry because the restaurants go out of their way to impress you and not only is the food presented beautifully and very tasty but the servings are quite generous. Nancy is enthusiastic about the service she provides and makes sure she engages with everyone in the group and that all needs are met. A surprise at the end was getting coupons and/or discounts to some of the restaurants which will definitely be used.
Motzmiller
A Memorable 3 Hour Adventure! We were gifted with an Okanagan Foodie Tour by my cooking class. Let me tell you it was one of the most enjoyable 3 hour tours that we have ever taken! Miss Nancy, the tour guide, is not only a knowledgeable local Kelowna historian, but also a foodie junkie. It was a pleasure to spend time with her and our small tour group as we rambled the streets around the Trendy SoPa district of Kelowna. Each and every food sampling was purely palate pleasing, and easily accompanied by drink of choice. By the end of the afternoon we were stuffed!!! - both with food and fun facts! A worthwhile "MUST DO" experience!!!
Diane S